A Church to Call Home
9am & 10:45am - 3 Beach Road, Papakura
Sunday Services
9am & 10:45am
This week, join us at 3 Beach Road for our Sunday morning services. Each service is an hour long and includes worship, a great message from one of our pastors and time for prayer.
If you can't make it to our service "in-person", you can watch our online service at 9:30am every Sunday.
About Us
We are here to make God known, discover our purpose and make a significant difference. Together we are advancing the plan and vision that God has for Harvest in Papakura, the surrounding district, our nation and beyond. We exist to see our communities transformed, one life at a time, with the Hope and Love of Jesus Christ. We invite you to join us in the most exciting journey.
Feb
28
Sun
Newcomer's Lunch

@ Downstairs Lounge
Feb 28 @ 12:00 pm – 12:30 pm
Mar
7
Sun
Harvest Family Carnival

@ Harvest Christian Church
Mar 7 @ 3:00 pm – 6:00 pm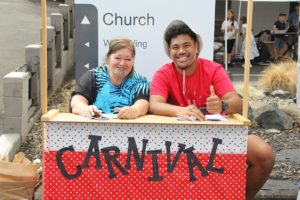 A free carnival for the whole family!
We're celebrating Children's Day with a Family Carnival for the whole community. Invite your neighbours, friends and family.
With games, prizes, bouncy castle, ferris wheel, live shows and more!
Mar
14
Sun
Morning Service – SUPER SUNDAY

@ Harvest Christian Church
Mar 14 @ 9:00 am – 10:15 am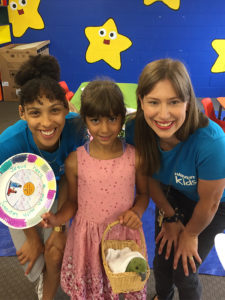 Our morning services are at 9:00am and 10:45am.
This week, we have a special "SUPER SUNDAY" service for the kids in the hall.
What to expect
Carpark attendants will help you find a place to park.
Friendly people at the door will welcome you (feel free to ask them questions).
If you have children, please "Check them in" with our team at the hall for their own special Super Sunday service.
The service will start with the band leading us in a few songs. The words will be up on the screens so you can sing along and engage however you feel comfortable.
One of our pastors will share a great message.
Feel free to come for prayer at the end of the service.
3 Beach Road, Pahurehure, Auckland
Office hours: Tues – Fri 9 AM – 5 PM
Ph: +64 9 299 9394
Email: info@hcc.net.nz